Swimwear Rugged Enough for Adventures
Body Confident | Athletic Swimwear | Chlorine Resistant | Fade Free | Stays Put
SHOP YOUR PERFECT SUIT
women's sports gear
Triathlon | Swim | Bike | Run | Store
It all comes together so you perform your best
When you put on your Sportkini bikini sport top, it's go time.
When you put on your Sportkini sport bottom, it all comes together.
VIEW ALL PRODUCTS
Badass Fabric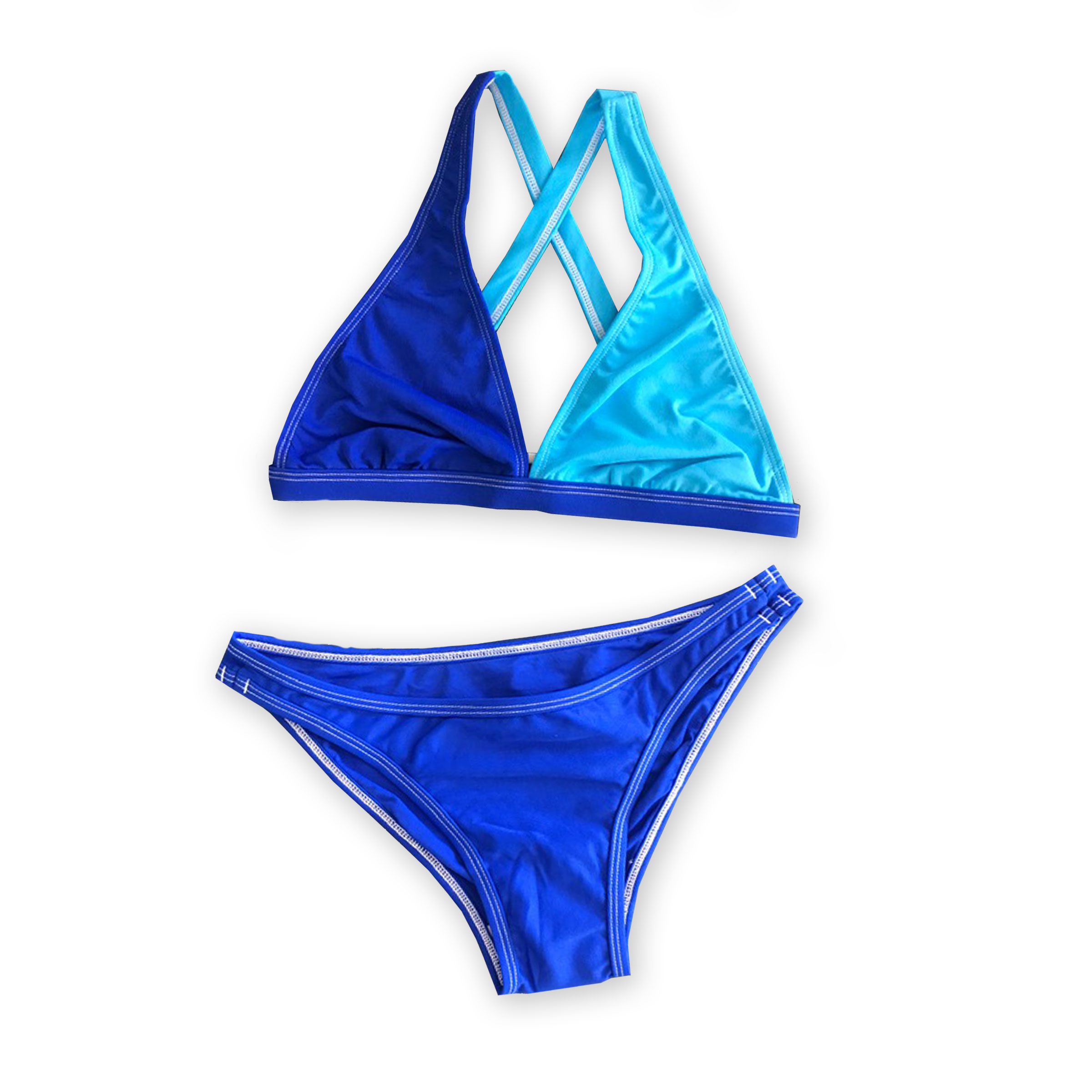 Fabric
Done with disintegrating fabric? Our Italian chlorine-resistant fabric is the toughest we can buy, combined with complete finesse, beautiful color, and a soft texture.
MadeTough™
Done with poorly constructed, cheaply made suits that lose their fit and shape? Our California made suits are engineered tougher to rise above the rest. We got your back!
Rugged
Done with suits that ride up, chafe, and won't stay put? Nothing ruins your game like garment malfunction and wondering where your suit is or is not. That's UNACCEPTABLE in our world. Find true freedom in our worry-free swimsuits.
Style
Done with boring athletic suits? We are! Instead of settling for the dowdy athletic swimsuit, we invite you into our world of sport chic mixed with your inner badass. Bring it!
FIT
It is not just a word, it's the way we roll.We are not a one-size-fits-all situation, and we women know it. First, we start by developing all SportKinis' and one-piece swimsuits around the beautiful curves of your body.
FUNCTION
Our standards are HIGH. The suit MUST work otherwise we did not fulfill our promise. Each piece we produce is tested on badass, elite, professional and yes, the multi faceted weekend warrior and adventure seeker who won't tolerate any less than the best. 
Freedom
There is an immense amount of freedom that is gained when you have confidence in your swimsuit. It is super important that there be no worrying about your valuable lady parts staying in place. It is an experience that all women secretly desire and most importantly DESERVE. 
flatter
No one can deny that the female shape is a masterpiece, it is truly a miracle. It is therefore an honor to embrace your body, take care of it, have fun it, and dress it with beautiful designs and colors. The ultimate step in embracing your body is to flatter it. 
What are women saying about Sportkini?
"I don't think I want to go back to wearing a one piece."
Becky
Swimmer
"I keep touching my top cause I can't believe I don't have to adjust it."
Audrey
Open Water Swimmer
"#savedbysportkini This suit literally saved me! I got my Sportkini literally mid-event, I had to! Thank you!"
Kim
Frogman Series Swimmer
"Head in the Game and off the suit!!"
Sheri Isaac
Past Parallel, Apparel
"Athletic swimsuits are ugly. Would you believe I felt beautiful AND I could be athletic in this suit?! YES!"
Leean
Athlete & Swimmer
"I teach Yoga on SUP boards and my SportKini stays with me no matter which moves I do."
Erin O'Malley
Sunset SUP, Laguna Beach
Your products are the best. Year after year. Hands down best suit! Rock on amazing lady! Thanks for the amazing product. Nothing on the market matches the functionality of this top.
Linda
I always "want" one before I "need" one, as they last forever. I still have my original pink stripe ring-back going strong and quite a few more. BEST SUIT EVER!
Lizzy